Mine is a Pandora Box S5 * Yellow *
ebay of course and linked bottom of post.
Iidentification on the board is silkscreened as : SG.GME.R3.88C /TW
My problem though is my partner in building this cabnet my wife went straight to the Favs menu and then Hit the controls to move things around and rearrange then his save and reboot..
the SD card is now corupt.
sure enough in the manual last page it states in bold DO NOT DO JUST THAT..
so as ive a corrupt SD card im hunting down the Pandora box s5 yellow 999 in one SD card image . ive tryed ever other card image on here but no luck.
to be clear its not an A3 board . and its Definatly and AUS type Possible clone of a clone.
Hoping someone with this device can image there card and help a fellow enthusiest out of a jam-ma :)
looking for ward to hearing from ya all.
ps ill be making scans of my PCB boards there tomorrow and ill post them and all my finding on this site . as its a very good resource.
for now ill upload a photo of the Enclosure .
all the best.
Links For ref only not endorsing please choose to buy better then i did if your buying new from April 2018 onwards.
999 in 1 Jamma PCB Pandora's Key Box 5S Arcade Board CGA/VGA LCD/CRT Multi Game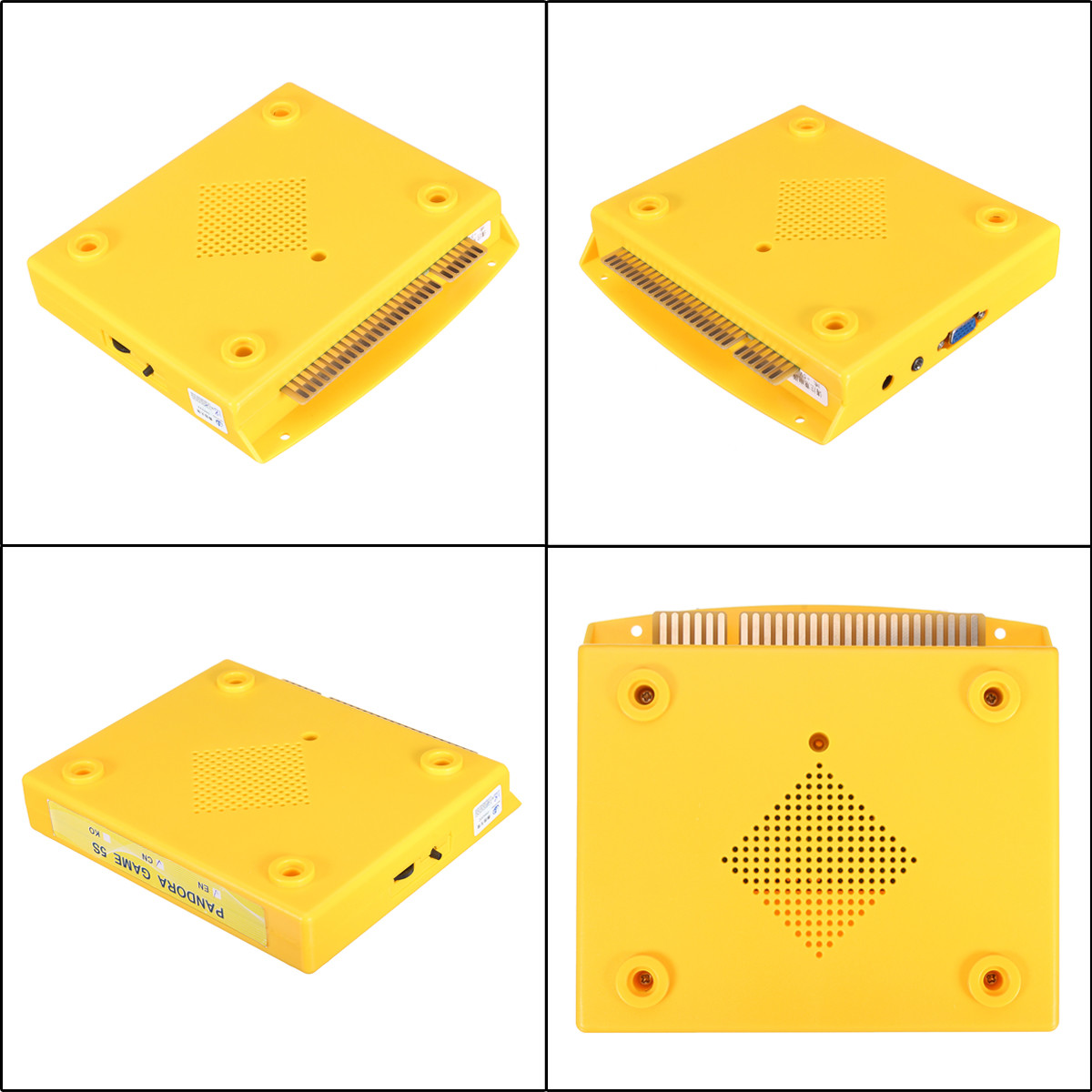 Update 1: Rite It looks like im making progress in making this work again Not only that ill be able to get it to work and be able to customise the interface Ui to match the Cab body work.
This first update will be just a heads up about it as. illbe working on it tonight and if sucesssful ill be uploading the result here.

please feel free to as a question or provide me some feedback / idea on how to improve futher.But keep in mind for this model of Board only. Kind regards

Update 2: started working on the new ui for the card image

have all the components for both the vga and cga layouts and if what im doing works and its looking like it will ill be able to do any custom color and design so ill do a tutorial step by step for anyone who wants to learn and change it to more suit ur custom cabnet art design
more to follow



Edited by A10Vulcan - 25 April 2018 at 11:47pm