Hi,
My name is Piotr (Peter) and it is my first post here, to be honest I found this forum 3 days ago, when I started my journey towards restoration of the two cabinets :D.
It think that like most of you ;) I had a dream of having an arcade cabinet at my home (having in my mind memories of my childhood in '80s a). So I was looking to buy second-hand cabinet rather than building a complete new from the plans. I found such opportunity this weekend. One disadvantage was that I had to buy the two instead of one (the seller wanted to sell it in bulk). But I think having two arcade cabinets is more cool than having the only one ?.
Therefore, on Sunday after 12h in the car traveling with my older son through Poland those two Magnums landed next to my garage.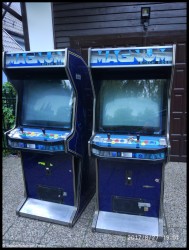 The first words of my wife were: I didn't realised that those cabinets would be so big... ;) ;) Well, those are big indeed and quite have (I estimates around 70kg each). Budget consumed so far 400$ (including fuel and transport). And those cabinets have CRTs which is just beautiful:D.
tl;dr -> Two cabinets will be restored
Restoration
I still not 100% sure, how I will restore those. I think that I will put into one Pandora box and into another one RaspberryPie. My initial though was to leave one with Magnum style - leaving as much as is possible untouched, and the second one did with full restoration (including side painting) - but I am not sure about it.
Subsequently I have started the removal of everything to find out what could be needed to be repaired. Luckily, at least at first glance it looks inside better than I expected.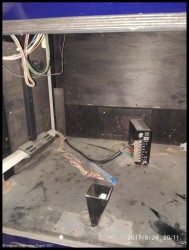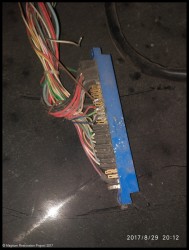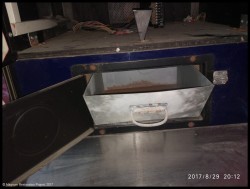 CRT is there and seems to be unbroken. Monitor seems to be from Italy, Board is a Chinese replacement - it is even better - seems that it was working not long time ago.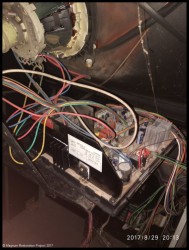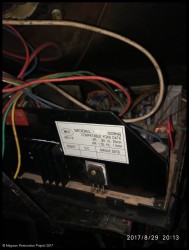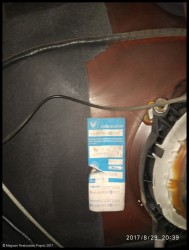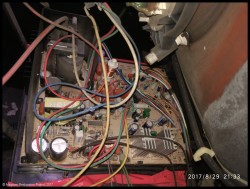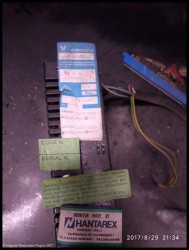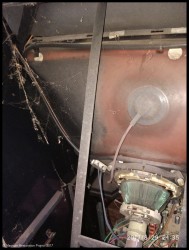 Other close-ups: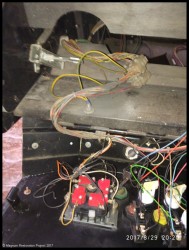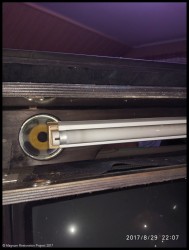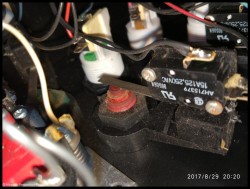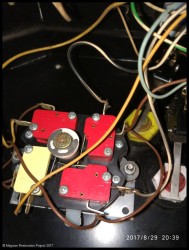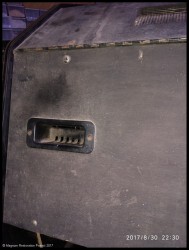 It needs a little bit of clean-up -
I love those dead spiders...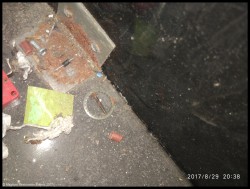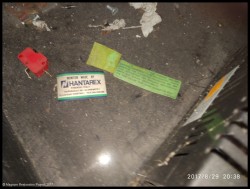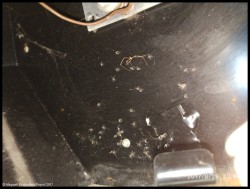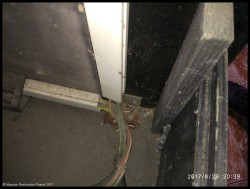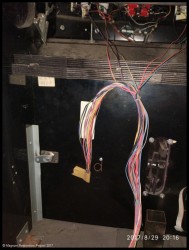 Funny Fuses
- haha, I had a laugh there, how it was done. I think that previous owner didn't have enough fuses to be replace. Or it could be an indication of some other problems with electricity...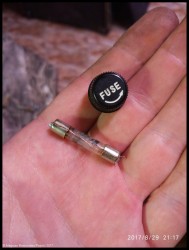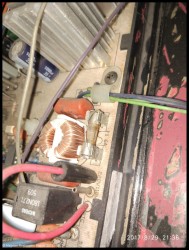 So at this moment a lot of things are just removed in orded to be cleaned and this is just going to take some time...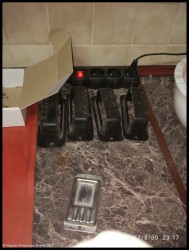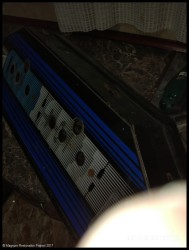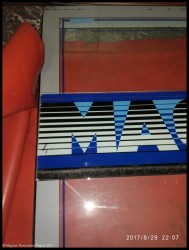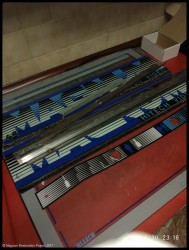 Plan for this week
1. Finialise the demolition phase...
2. Start of patching, filling and cleaning sides of the cabinets.
Couple of questions:
1. Are you familiar with any plans of those cabinets?
2. Have seen such buttons and joystick - any names to search it on the internet?
3. T-molding - I was looking everywhere to find such fancy tmodling (chrome with black stripes). Have you ever seen such molding? Detailed picture below: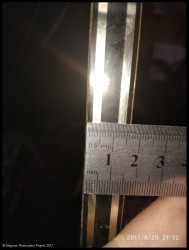 I hope that you will like this report/log and please excuse my language/spelling mistakes (probably so far you have noticed that English in not my native language ;)).
Best regards, Piotr