Some lovely collections here! I massively regret not getting sh*tloads of PCE games when I had disposable income and they were dirt cheap....those days are gone :/
I was mesmerised by the PCE ever since I first saw it in the back of C+VG and following reviews in later issues, and also in the 'Complete Guide to Consoles' mags, specifically the yellow one. It really blew my mind how great the games looked compared to my Spectrum 48k and SMS. C+VG used to take some gorgeous RGB scanlined screenshots back then!
I got my first PC Engine in 93' (late I know.. :(..) from KT Konsoles, specifically a Turbo Express with the purple converter to play HuCards. The next few years I amassed a fair amount of games, my good bulk coming from a random encounter when I was visiting an indie import shop in Swindon. I asked the guy behind the counter if they had any TG16/PCE games, he said no but he had a load at home he was willing to sell. Anyway later than night (I was visiting and staying at a friends house) he brought over a bag of about 15games, including: Ordyne, Parasol Stars, Soldier Blade, Dead Moon, Splatterhouse, Bomberman... all for £50! Later in 94' I picked up a white PCE and in 95' I got my Duo. It was never my main console back then for some reason (I was an idiot back then..) I have always been heavily 2D arcade style games but in 94/95 was the times when I got a cab and a RavenGames Supergun and started getting into arcade PCBs and pestering arcade operators in the local seaside (Barry) and the yellow pages for old PCBs from their storage units. Anyway, I sold off 99% of my gaming stuff in 2002ish (D'oh) along with it all my PCE stuff. Currently I have a briefcase setup + Everdrive and about 40 games and it's pretty much all I play on these days. My arcade cab has been neglected lately with it being in the corner of the living room and making me feel anti-social whenever I play on it, so I now have a CRT located underneath the main livingroom LED TV (hacked Ikea unit) for easy access. Besides, the PCE with its library of games being tough, short arcade style games is a great alternative to getting my arcade fix. I just wish I'd gotten a bigger collection when I had the chance and not neglected it :( Ah well. Here's my current PCE set-up.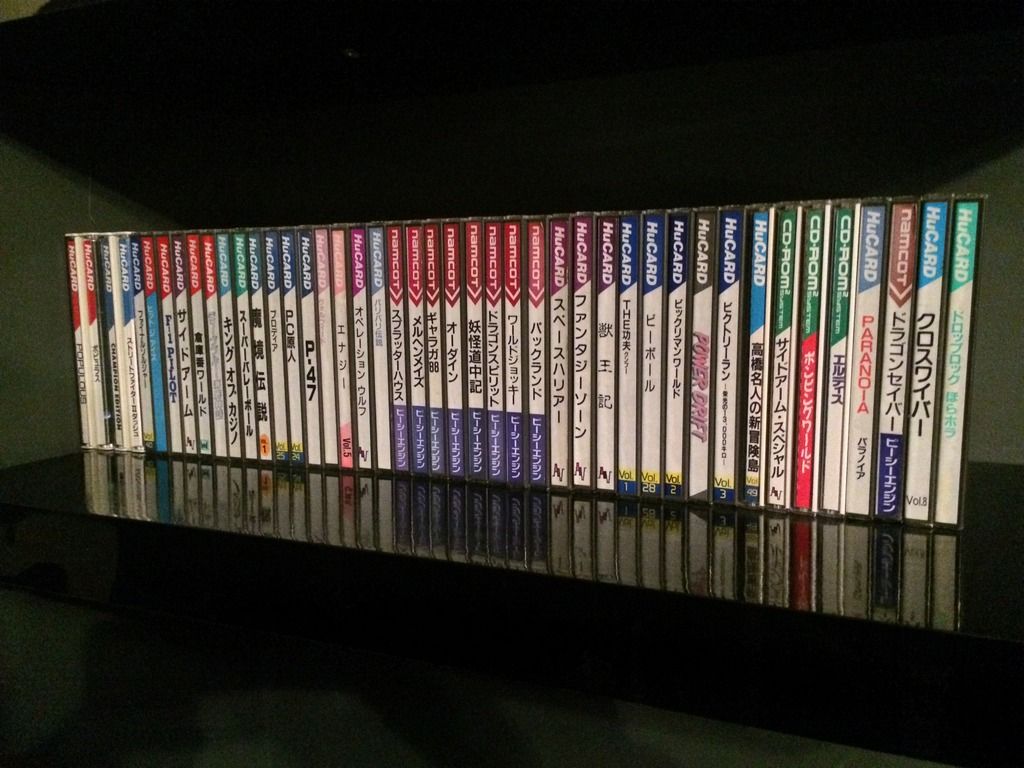 DB15 converted Sega VSHG stick plugged into a padhack via the IC chip. The pad can still be used as normal. I can't play PCE shooters with the stock pad :/
My PC Engine Fanzine. This Fanzine is amazing! 95pages of reviews, cheats and detailed hardware info. Got this from KT Konsoles for the bargain price of 3 queen quids.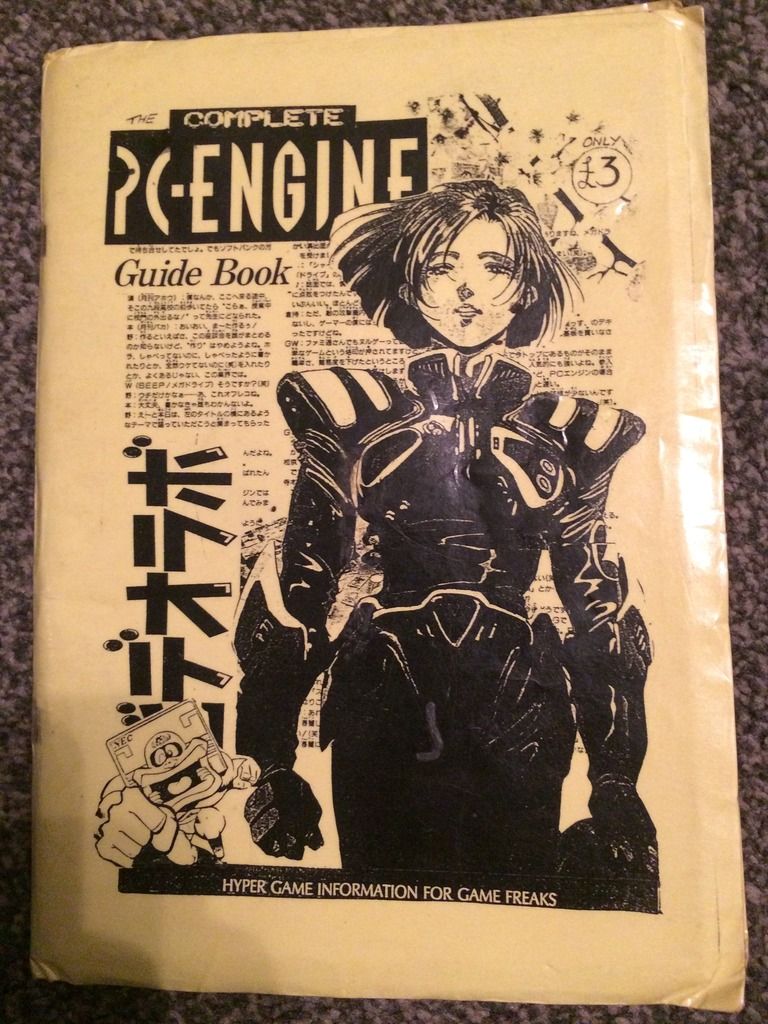 *Did another couple of 1-life clear PC Engine replays also, this time with hand-cam
Dragon Saber
Ordyne


Edited by Ex_Mosquito - 18 April 2017 at 12:00pm